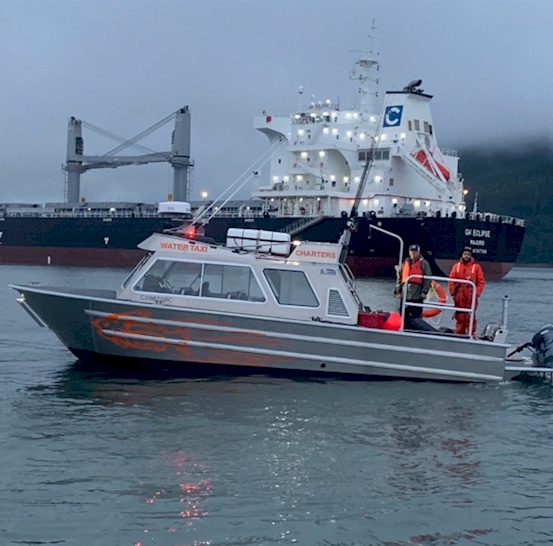 Gateway Shipping
our VESSELS and JETBOATS
Our boat charters and marine transportation service consists of 4-12 man, 5 tonne vessels, that will haul crew and cargo to job sites. Our fleet also consists of 20 foot jet propelled vessels used for projects that require access to rivers or confined areas not accessed by land. 
Our marine vessels are Department of Transportation registered and we offer Water Taxi services to and from ships, as well job sites that are either land or water based. These vessels are used for environment surveys to transport biologists to sites accessed by jet propelled vessels only.
Contact
BC Boat Charters
Crew & Freight Transport
Shuttle Taxi Service
Douglas Channel Water Limo Service
Commercial Marine Transportation Services
Daily Work Crew Water Taxi

Ask about our VIP Water Taxi service for the Kitimat area.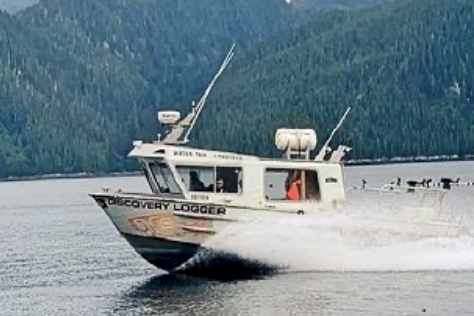 VESSEL
DISCOVERY LOGGER
Pilot Transfers, Crew Transfers, Oil Spill Response, Rescue Vessel, Surveys
Capacity: 12 Person plus Captain
Specs: Twin Volvo D4 Diesel Engines
Rates: Available upon request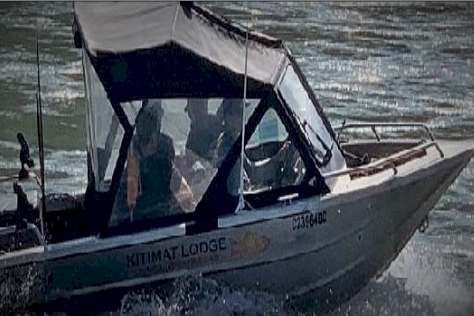 Jet Boat
SILVER SURFER
Surveys, Oil Spill Response, Shallow Water Work for Rivers and Estuaries
Capacity: 5 Person plus Captain
Specs: VB6 Kodiak Engine
Rates: Available upon request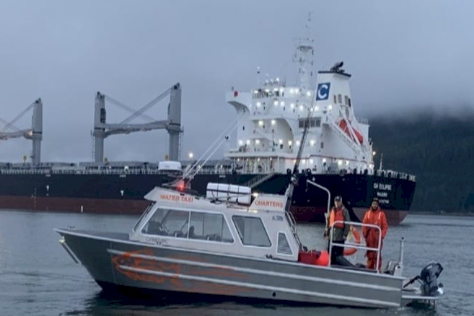 Vessel
PROSPECTOR
Pilot Transfers, Crew Transfers, Oil Spill Response, Rescue Vessel, Surveys, Freight

Capacity: 12 Person plus Captain
Specs: Twin Volvo D6 Diesel engines with Jet Propulsion
Rates: Available upon request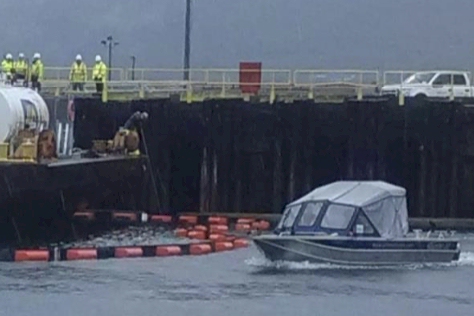 Vessel
BLUE THUNDER
Pilot Transfers, Crew Transfers, Oil Spill Response, Shallow Water Surveys

Capacity: 5 Person plus Captain
Specs: 20ft. V6 Kodiac Gasoline Jetboat Propulsion
Rates: Available upon request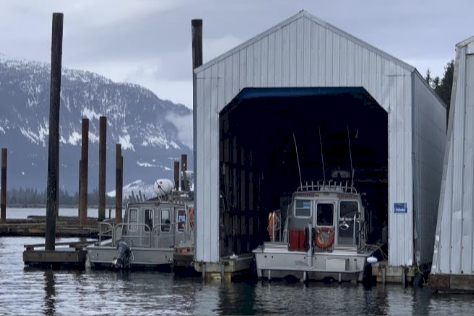 Marina
BOATHOUSE AND SLIP
Discovery Logger and Prospector are moored at MK Marina. The boathouse and slip are coordinated beside each other for easy access